#1 Foundation & Waterproofing Specialist in Fairview, TN
Bradley came to our home for a inspection. What a wonderful gentleman! Prior military and law enforcement veteran, he went above all expectations. Explained all options and the process from start to finish. Many companies could learn a lot from…
See Full Testimonial
Request Your Free Inspection Today in Fairview, TN!

"*" indicates required fields
Our company has been serving Fairview since 1999, and we offer everything from foundation repair and concrete sealing to basement leak repair, foundation piers, crawl space repair, and more. We are the area's #1 foundation contractor, and we can help with any foundation issue you may encounter, such as cracked or bowed walls sagging or moisture and mold issues.
Foundation Repair Solutions in Fairview, TN
When you need an experienced foundation contractor to help with foundation cracks, sagging, and house foundation repair in the Fairview area, call our team at TFS. We offer proven, reliable solutions to all your most challenging foundation problems, from foundation pier and beam systems to foundation wall stabilization systems, foundation crack riper, and more. and more. Our foundation repair solutions include:
Push piers that are driven down to stronger soil or bedrock to support your home
Helical foundation piers that thread into the ground to reach stable soil or bedrock
CarbonArmor foundation wall stabilization systems that use carbon fiber and Kevlar strapping for support
GeoLock foundation wall anchors that use surrounding soils to anchor the walls
PowerBrace systems that use steel beams from the slab to the floor joists to support the walls
EverBrace systems that use steel beams and sheeting to hold back soil and stabilize foundation walls
To learn which foundation fix is the best choice for your Fairview home, call 844-468-4674 or contact our experts online.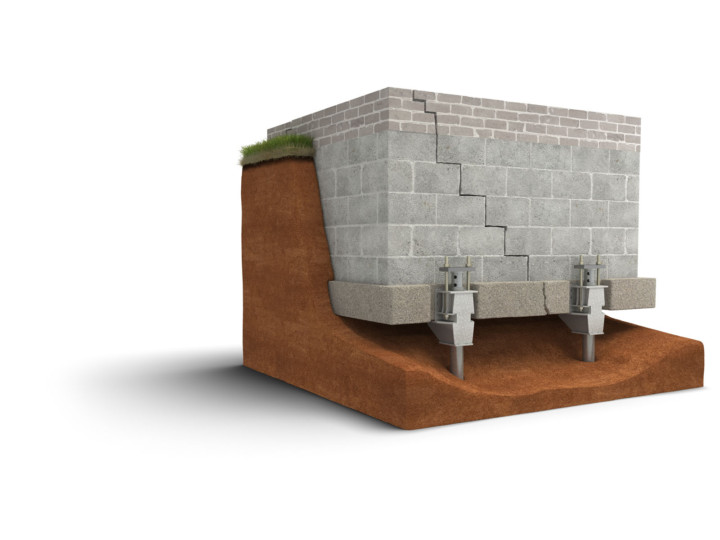 Concrete Repair & Sealing
When you need help leveling a concrete walkway, sealing concrete slabs, or filling cracks in a driveway or other concrete surfaces, turn to our experts at TFS. We offer a number of concrete sealer and concrete repair solutions, including concrete sealing and slab repair, concrete floor sealer, and concrete driveway sealer solutions. In the Fairview area, we feature:
For help sealing and repairing cracks in your concrete surfaces, call 844-468-4674.
Basement Waterproofing & Repair
Do you have a wet, leaking basement, a cracked basement floor, or mold and moisture problems in your Fairview home? Our team at TFS can help. We feature basement sealer and basement leak repair services, as well as basement dehumidification and wall stabilization systems. Our basement repair solutions include:
Keep your basement dry and your walls secure with help from TFS. Call 844-468-4674 or contact us online for a basement waterproofing and repair quote.
Do you need help with a wet crawl space, moisture problems, or mold growth? For wet crawl space repair solutions in Fairview, call our team at TFS. We offer crawl space vapor barrier systems, humidification systems, mold protection, and more. Our crawl space repair solutions in Fairview include:
Call 844-468-4674 or contact us online to learn how we can help with waterproofing the crawl space in your Fairview home.
Testimonials
From Customers In Fairview, TN
Request An Inspection
in Fairview Today
Don't let foundation, concrete, or crawl space problems ruin the enjoyment of your Fairview home. Trust our pros at The Foundation Specialists to handle all your foundation and concrete repair needs. Our company has over 20 years of foundation repair experience, and we can restore the safety and stability of your home while limiting the effects that foundation trouble may have on your home's value. We are experienced, equipped, and ready to help with your foundation needs, and we offer great financing options to make the process as easy as possible.
Give us a call at 844-468-4674 or contact us online to schedule an inspection with our foundation repair experts in Fairview, TN.