Crawl Space Services in Tennessee, Alabama & Kentuckiana
Your
Crawl Space
Problems Don't Get Better with Time. They Get Better with TFS.
Crawl space problems are common and often go unchecked. Dirt crawl spaces tend to harbor excessive moisture and often limit the use of the space for storage. Safeguard your home and transform your crawl space into usable square footage that can increase your property value. TFS utilizes the latest technology, materials, and products to keep your crawl space dry and prevent future water problems with the best crawl space repair solutions in Tennessee, Northern Alabama, and Kentuckiana.
Request Your Inspection Today!
"*" indicates required fields
What Is
Crawl Space Repair?
A crawl space is a hidden part of your home that can add value with additional storage and living space. However, if it's not properly sealed, moisture accumulates inside and creates a thriving environment for mold, bacteria, dust mites, and insect infestations.
Crawl space repair is the process of protecting that space from water and moisture damage by removing excess humidity in the air. Here at TFS, we only utilize the best crawl space waterproofing solutions to thoroughly seal moisture from entering into your crawl spaces creating a healthier household for you and your family!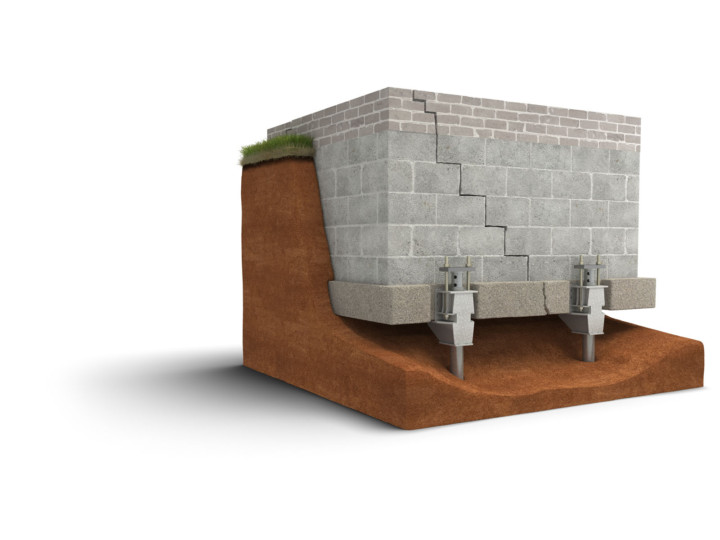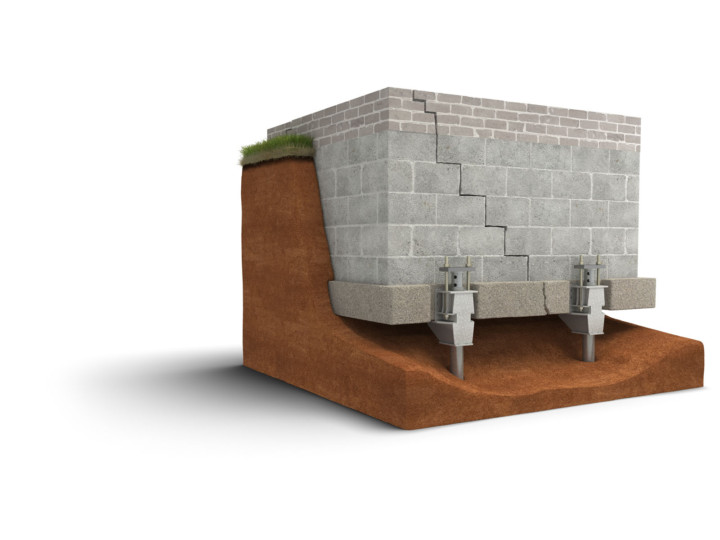 Why You Need
Crawl Space Repair?
Depending on where you live, crawl space repair is essential if your crawl space is prone to flooding or excess moisture. Ignoring these issues can lead to further problems such as foundation damage, resulting in higher costs.

Taking the steps to address and resolve your crawl space problems will protect your home from future damages and add useful space to your home. Also, having a crawl space that is correctly sealed, insulated, and dehumidified will create a safe and healthy home environment.
The SmartJack System lifts and stabilizes existing beams and floor joists in your crawl space. A solid base of engineered fill addresses the problem of weak foundation soil by transferring the weight of the home to competent strata. Steel columns are secured to the beams or joists in the crawl space. Heavy-duty, threaded rods allow for adjustment and a custom fit for each SmartJack System installed. The SmartJack System can be installed year-round, often in less than one day. Restore your property value and enjoy peace of mind right away.
To keep your crawl space dry and healthy, you need The TFS Triple Sump Pump System. The TFS Triple Sump Pump System benefits your home through  an expertly engineered and assembled, made in the USA, pump system that removes standing water. It comes with a battery backup, and our 3 year warranty.
Crawl Space Encapsulation
A dry crawl space is a healthy crawl space. Unless your crawl space is protected from the harmful water vapors produced by the dirt under your home, you're not preventing mold, structural damage, musty odors, or the ill-effects caused by moisture. Our crawl space encapsulation material is made from a 20 mil vapor barrier with seven layers of high-density polyethylene, low-density polyethylene, and polyester cord. It comes with a 25-year warranty against damage from normal wear and tear and allows for access by the homeowner and serviceman without the worry of ripping or damaging the liner.
An encapsulated crawl space dehumidifier like the Aprilaire 1850 will protect your home from mold, toxins, and other airborne allergens by controlling humidity. The Aprilaire 1850 is an efficient, high-performance dehumidifier and filtration system. The Aprilaire 1850 benefits your home through an Energy Star rated, high-performance dehumidifier and filtration system that ends mold growth, doesn't need to be emptied, and fits in a small space, taking up less of your storage space. It also comes with our 5 year warranty.
LumberKote Mold Protection
Mold under your home can aggravate health issues like allergies, asthma, and COPD. The LumberKote Mold Protection is our professionally installed, one and done, mold protection treatment. Using advanced polymer technology, this is the first non-toxic, V.O.C. free, crawl space framing and subfloor sealer specifically designed to protect your crawl space from moisture related issues like mold, fungus, deterioration, and rot.
Why Hire TFS For
Crawl Space Repair?
TFS is a crawl space repair and waterproofing company that has been solving crawl space and water problems for 21 years. We are the industry leader in crawl space repair and waterproofing services, providing our customers with effective solutions that create healthier indoor air quality, eliminate musty odors, restore structural integrity to your home's foundation, and provide total property value protection.
All of our products and services are backed by our team of experienced crawl space repair contractors who are dedicated to providing you with the best crawl space repair service in your local area. TFS is proud to provide free consultations of our full line of unique crawl space repair solutions designed specifically for your home.
Don't let water damage, mold, and mildew threaten the foundation and integrity of your home. Call us now at 844.468.4674 to schedule a free, no-obligation crawl space repair consultation
Crawl Space Problems Don't Get Better with Time. They Get Better with TFS.
What Our Clients Are Saying
"We contracted with TFS for sidewalk and driveway leveling and cracking issues at our residence. In sum, they exceeded our expectations. The crew headed by Ryan with Kyle and Zach were professional in every respect and they are true craftsman. We are happy to recommend TFS"
"We have used TFS in the past with excellent results. Several of our friends have also been very pleased with their work. Eric came out today gave us a thorough examination of our issue and told us we really didn't need to make changes to our 120 year old house. Already knew these guys were top notch. Thanks TFS."
"We had foundation jacks installed in our basement and one was not clarified correctly. TFS responded professionally and handled the situation to our satisfaction. We also used them for resurfacing our sidewalk. By looking at it, the sidewalk looks as if it were just poured. It's beautiful! I would highly recommend TFS for your foundation and concrete needs. Their team of workers are courteous, professional, but most of all dependable. A job well done!!"
"How do you write a review for a service you never expected to pay for, and will probably never notice the benefits of (structural reinforcement)? It's hard. We moved into a new house and within a few weeks started noticing cracks in tile and hard wood floors. We called out TFS to review. Once we signed, the work was done quickly and efficiently digging new footers, installing steel beams, and jacks to support the house in a few key locations.

The sales team were very helpful. The installers were polite, thoughtful and thorough. They called on the way, did what they promised over 4 days, and walked us through all the changes to make sure we were 100% satisfied. In the end, they treated us like family. Thank you to the team that assisted us."
"The TFS crew came out to raise front steps to house and pad near garage entry. They were very professional, explained what was taking place and how it would be fixed. Did a fantastic job raising the concrete and sealing the areas needed sealed. Cleaned up all areas and I love the work they did. Very well done and highly recommend"
I am extremely sensitive to mold, mildew, and this time of year my allergies would flare. I could actually smell the mildew in the interior of my home. Since the work was completed, there are no odors and my allergies have improved. I highly recommend TFS for their professional work and expert knowledge in solving crawl space issues."
Crawl Space Problems Don't Get Better with Time.
They Get Better with TFS.