Your
Concrete Problems
Don't Get Better with Time. They Get Better with TFS.
The cost of ripping out and replacing concrete is expensive and timely. But concrete repair & replacement alternatives are saving homeowners and businesses time, money, and stress. Learn about our concrete repair options in Tennessee, Kentuckiana, and Northern Alabama.
Request Your Inspection Today!
"*" indicates required fields
Concrete can become damaged because of exposure to natural elements or poor installation practices by inexperienced contractors. Concrete repair is the process of repairing cracks, holes, and other damages in concrete structures. Repairing these structures restores them to their original state after they have suffered damage.

If you are concerned about concrete repair costs, it's best to address issues as soon as they occur to save money in the long term.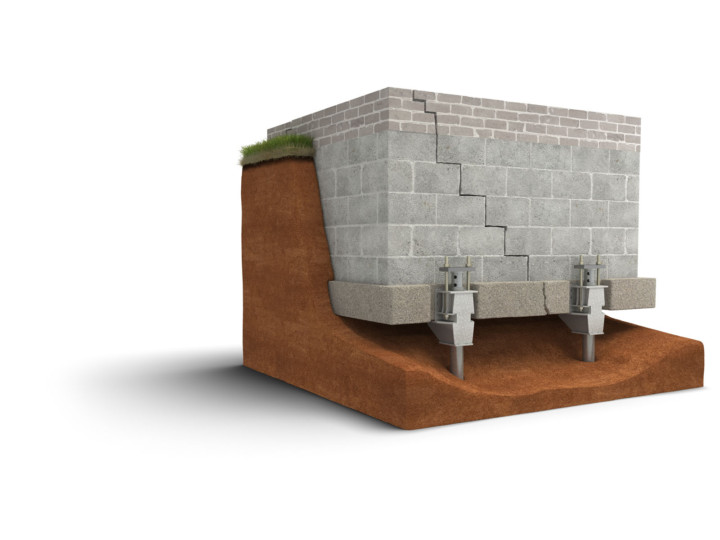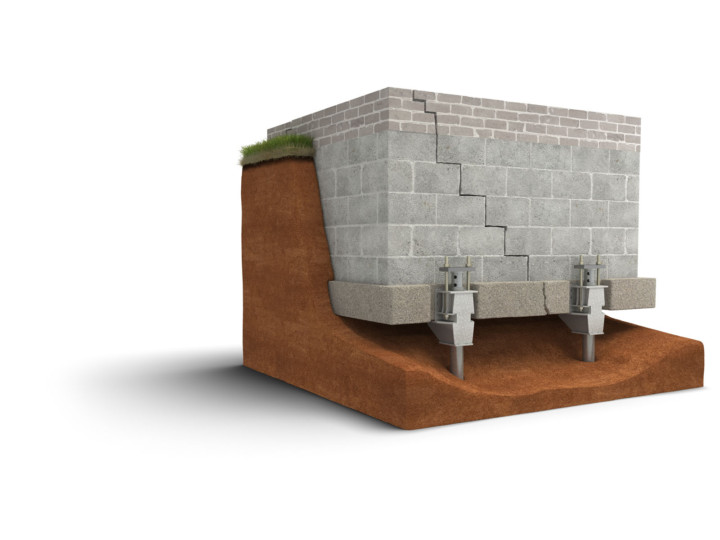 Why You Need
Concrete Repair
If you own any concrete structures on your property, it's essential that you keep them in good condition. Concrete buildings need to be repaired immediately after becoming damaged to keep surrounding areas from being affected. For example, concrete that has a hole in it can allow moisture and water to seep in and damage the surrounding areas.

TFS offers only premium concrete repair solutions and methods. Our experience in concrete repair allows us to provide you with lasting results.

Here are a few concrete repair options.
Concrete Repair
Methods & Products
PolyLEVEL Polyurethane Injection
PolyLEVEL polyurethane injection is a state of the art approach to concrete lifting and repair. PolyLEVEL takes the original concept of slab jacking and combines it with modern knowledge and technology. Rather than using a mixture of concrete and mud, PolyLEVEL utilizes high-density polyurethane to raise slabs back to the desired level. This is done by drilling penny-sized holes in the slab and injecting a structural-grade polymer that expands to fill the void. Finally, the small holes are grouted and sealed and the slab is completely restored.
Our PolyLEVEL comes with an industry-leading 5 year warranty.
SealantPro is a state-of-the-art concrete sealing solution that permanently protects concrete from dirt, water, and other damage. Developed by our national network partner Supportworks, SealantPro bonds with concrete on a molecular level to guard your concrete with just one application. Best of all, SealantPro dries in just 6 hours, meaning minimal disruption to your everyday life.
NexusPro is a silicone-based concrete joint sealant designed to work in extreme temperatures, both hot and cold. Compared to other polyurethane sealants, NexusPro is less likely to bubble and crack, is more flexible, cures much faster, and is more water resistant, preventing concrete cracks and unwanted weeds.
When concrete slabs begin pushing against each other, CompressionGuard is the answer. CompressionGuard protects your slabs from movement as well as from expansion and contraction in hot and cold weather. CompressionGuard gets ahead of the problem by preventing cracks and other concrete problems in the future.
Why Hire TFS For
Concrete Repair?
TFS is a concrete repair company that provides expertise in concrete repair methods and products. We have the knowledge and experience to fix any concrete problem, big or small. Plus, we offer a full range of concrete repair products and methods to meet your needs, including PolyLEVEL, SealantPro, NexusPro, and CompressionGuard.
If you're looking for a concrete repair company that you can trust, TFS is the right choice. We have more than 21 years of experience serving different areas nationwide with affordable concrete repair services for customers in commercial and residential settings. With superb customer service and quality workmanship, TFS is a company you can rely on to deliver the highest standards.
Call us now at 844.468.4674 to schedule a free, no-obligation concrete repair consultation.
Concrete Problems Don't Get Better with Time. They Get Better with TFS.
What Our Clients Are Saying
"We contracted with TFS for sidewalk and driveway leveling and cracking issues at our residence. In sum, they exceeded our expectations. The crew headed by Ryan with Kyle and Zach were professional in every respect and they are true craftsman. We are happy to recommend TFS"
"We have used TFS in the past with excellent results. Several of our friends have also been very pleased with their work. Eric came out today gave us a thorough examination of our issue and told us we really didn't need to make changes to our 120 year old house. Already knew these guys were top notch. Thanks TFS."
"We had foundation jacks installed in our basement and one was not clarified correctly. TFS responded professionally and handled the situation to our satisfaction. We also used them for resurfacing our sidewalk. By looking at it, the sidewalk looks as if it were just poured. It's beautiful! I would highly recommend TFS for your foundation and concrete needs. Their team of workers are courteous, professional, but most of all dependable. A job well done!!"
"How do you write a review for a service you never expected to pay for, and will probably never notice the benefits of (structural reinforcement)? It's hard. We moved into a new house and within a few weeks started noticing cracks in tile and hard wood floors. We called out TFS to review. Once we signed, the work was done quickly and efficiently digging new footers, installing steel beams, and jacks to support the house in a few key locations.

The sales team were very helpful. The installers were polite, thoughtful and thorough. They called on the way, did what they promised over 4 days, and walked us through all the changes to make sure we were 100% satisfied. In the end, they treated us like family. Thank you to the team that assisted us."
"The TFS crew came out to raise front steps to house and pad near garage entry. They were very professional, explained what was taking place and how it would be fixed. Did a fantastic job raising the concrete and sealing the areas needed sealed. Cleaned up all areas and I love the work they did. Very well done and highly recommend"
I am extremely sensitive to mold, mildew, and this time of year my allergies would flare. I could actually smell the mildew in the interior of my home. Since the work was completed, there are no odors and my allergies have improved. I highly recommend TFS for their professional work and expert knowledge in solving crawl space issues."
Concrete Problems Don't Get Better with Time… They Get Better with TFS.