Basement Repair in Tennessee, Alabama & Kentuckiana
Your
Basement Problems
Don't Get Better with Time. They Get Better with TFS.
TFS provides basement repair and waterproofing services in Tennessee, Northern Alabama, and Kentuckiana that make your home stronger than the day it was built. Our team of specialists will help you repair and protect your home. Bowing walls, damp walls, musty odor, mold, mildew, cracked brick, sticking doors or windows, cracks along foundation or basement walls, and cracked interior walls and door frames are all signs of foundation and water intrusion, and should be inspected by a professional immediately.
Request Your Inspection Today!
"*" indicates required fields
Basement repair is the process of preventing excess moisture from entering a submerged area of your home. It also includes using specialized equipment and materials to strengthen your basement against future incidents of structural problems.

Properly completing this process will help insulate your home, protect interior walls and floors from damage caused by moisture exposure, reduce health risks due to mold and mildew, and improve the overall structural integrity and value of your home.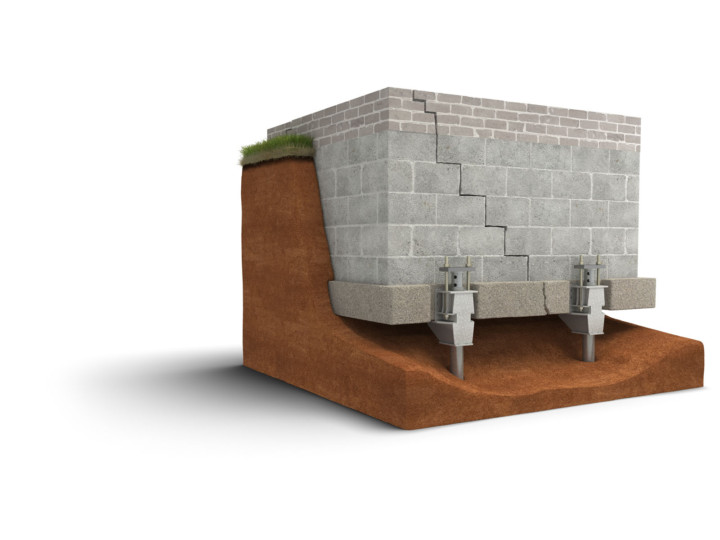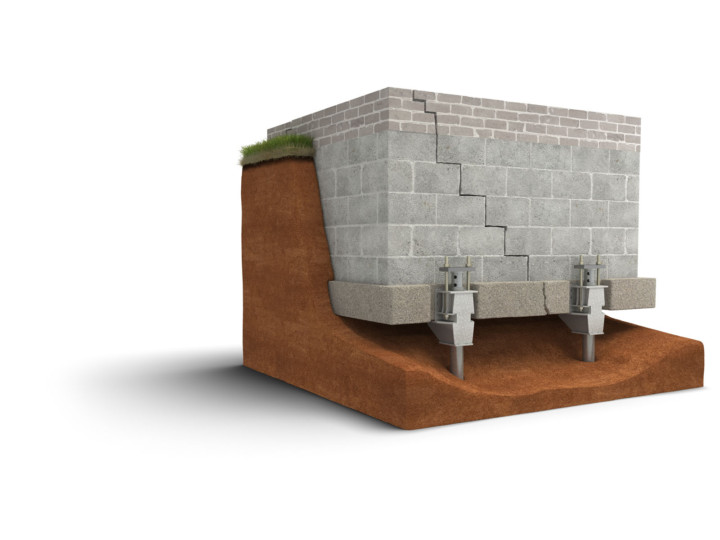 Why You Need
Basement Repair Services
When excess moisture seeps into your basement it can cause hidden damage that can become very costly if left untreated. It puts pressure on walls and other structural elements that give your home its shape, leading to hazardous cracks, warping, or rusting. Moisture can also seep into adjacent rooms and behind interior walls, causing problems throughout the home.
Unwanted moisture in your basement can also harbor mold and mildew growth that causes musty odors, stains on exposed surfaces, and health problems. While these health risks can be minimized by simply controlling the humidity level in your basement, the only effective solution is basement repair and waterproofing.
TFS offers a variety of basement repair and waterproofing methods that contains excess moisture and restore structural stability to your home. Our staff will assess the damage in your home and recommend the best solution for you.
Basement Dehumidification
Make humid basements a thing of the past with a professionally installed dehumidifier from TFS. Aprilaire Dehumidifiers are the best solution for removing moisture in the home and creating healthier air. Controlling humidity helps reduce viruses, mold, odors, and other airborne contaminants.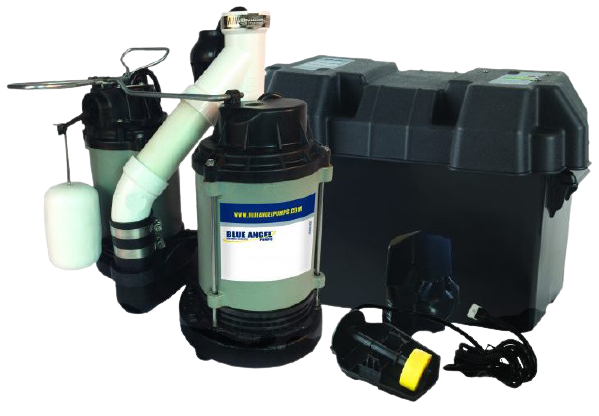 Keep the water out with the Triple Sump Pump System. TFS provides sump pumps and basement protection systems that are based on years of research and feedback from basement waterproofing professionals. The Blue Angel brand offers many improved-upon features that make it the ideal choice for professional installations. If you are looking for the ultimate worry-free basement, this is it!
Block and concrete walls in your basement are similar to a sponge. They allow moisture to wick and leak through. Seal your basement walls with The TFS Wall Encapsulation System. Encapsulation prevents problems like wood rot, mold, bugs, nasty odors, harmful gases, destructive moisture, and energy loss.
Utilizing cutting-edge carbon fiber technology simulated from aerospace research, TFS repairs bowed walls, broken and cracked foundation concrete and block walls at a fraction of the cost of a full replacement and excavation. Carbon fiber strapping is used to reinforce the capacity of structural, load‐bearing walls and stop the further movement or bowing in deformed or damaged wall structures. This technology exhibits amazing strength characteristics and is versatile enough to be used in many situations that would otherwise be considered "un‐fixable."
The GeoLock Wall Anchor System stabilizes foundation and retaining walls and offers the best opportunity to straighten walls over time without the cost and disruption of foundation replacement. If you have walls that are cracking, bowing, leaning, or pushing inward, you have a serious foundation problem that needs to be addressed right away. Cracking, bowing, or buckling foundation walls can be a scary prospect to a homeowner. Many property owners are relieved to discover that our engineered wall support systems can stabilize their failing foundation walls at a fraction of the cost of alternative solutions.
PowerBrace Foundation Wall Support
The PowerBrace system permanently stabilizes your home's foundation walls. Zinc-plated steel beams are custom-fit to your basement wall height and secured tight against your basement wall with brackets anchored to your basement floor and floor joists. PowerBrace's unique, patented design allows the system to be tightened over time, potentially reversing wall failure without any invasive drilling or digging on the property.
Why Hire TFS For
Basement Repair?
TFS is a basement repair company that has been in business for over 21 years. We are founded on the principle of providing quality basement repair services and products to our customers. We have a team of highly skilled and experienced basement repair contractors and staff who are dedicated to providing you with the best possible service.
As a basement repair company, we specialize in basement waterproofing and encapsulation including wall support systems, sump pump installations & inspections, and dehumidifiers. Our basement repair services include analyzing the structure of your home, diagnosing the problem and offering the best possible solution, and providing quality installation.
We pride ourselves on our quality products and services, our competitive prices, and our commitment to customer satisfaction.
Call us now at 844.468.4674 to schedule a free, no-obligation basement repair consultation
Basement Problems Don't Get Better with Time. They Get Better with TFS.
What Our Clients Are Saying
"We contracted with TFS for sidewalk and driveway leveling and cracking issues at our residence. In sum, they exceeded our expectations. The crew headed by Ryan with Kyle and Zach were professional in every respect and they are true craftsman. We are happy to recommend TFS"
"We have used TFS in the past with excellent results. Several of our friends have also been very pleased with their work. Eric came out today gave us a thorough examination of our issue and told us we really didn't need to make changes to our 120 year old house. Already knew these guys were top notch. Thanks TFS."
"We had foundation jacks installed in our basement and one was not clarified correctly. TFS responded professionally and handled the situation to our satisfaction. We also used them for resurfacing our sidewalk. By looking at it, the sidewalk looks as if it were just poured. It's beautiful! I would highly recommend TFS for your foundation and concrete needs. Their team of workers are courteous, professional, but most of all dependable. A job well done!!"
"How do you write a review for a service you never expected to pay for, and will probably never notice the benefits of (structural reinforcement)? It's hard. We moved into a new house and within a few weeks started noticing cracks in tile and hard wood floors. We called out TFS to review. Once we signed, the work was done quickly and efficiently digging new footers, installing steel beams, and jacks to support the house in a few key locations.

The sales team were very helpful. The installers were polite, thoughtful and thorough. They called on the way, did what they promised over 4 days, and walked us through all the changes to make sure we were 100% satisfied. In the end, they treated us like family. Thank you to the team that assisted us."
"The TFS crew came out to raise front steps to house and pad near garage entry. They were very professional, explained what was taking place and how it would be fixed. Did a fantastic job raising the concrete and sealing the areas needed sealed. Cleaned up all areas and I love the work they did. Very well done and highly recommend"
I am extremely sensitive to mold, mildew, and this time of year my allergies would flare. I could actually smell the mildew in the interior of my home. Since the work was completed, there are no odors and my allergies have improved. I highly recommend TFS for their professional work and expert knowledge in solving crawl space issues."
Basement Problems Don't Get
Better With Time.They Get Better With TFS.