Your
Basement Problems
Don't Get Better With Time. They Get Better With TFS.
No homeowner wants to deal with the dangers that come with a damp basement, but soil conditions across Kentucky, Tennessee, and Alabama mean many people have to defend their homes from basement moisture. The Foundation Specialists is the waterproofing company to call, whether you need basement leak repair or are interested in sealing your basement floor or waterproofing basement walls from the inside.
Call TFS at 844-468-4674 or contact us online with your questions about basement waterproofing.
Request Your Inspection Today!
"*" indicates required fields
Waterproofing With a
Sump Pump
Homes in this region are no strangers to sudden weather events that can cause water to flood your basement. The only way to handle large influxes of water effectively is with a sump pump system from TFS. Our Triple Sump Pump System is the top basement flooding solution on the market, with features including:
A one-third hp main pump in addition to a one-half hp pump for high water and flooding.
A backup battery that can remove up to 10,000 gallons on a single charge.
A switch tested 1 million times — up to 10 times more than other systems.
To cap it all off, this basement drainage system is made in America and backed by a three-year warranty.
Call us at 844-468-4674 to ask about our Triple Sump Pump System, or contact us online to schedule a consultation.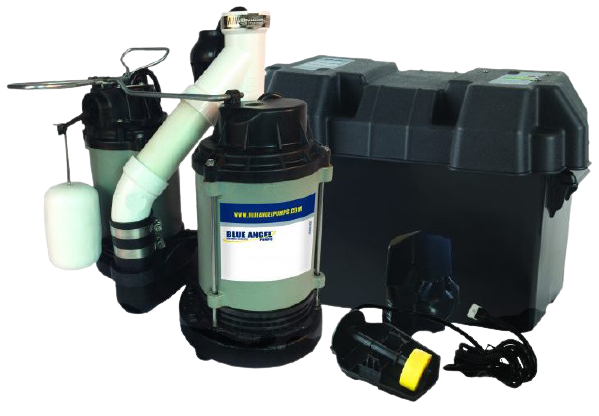 Basement
Dehumidification
At TFS, we know how hard it is to keep moisture out of a basement or crawl space when ambient outdoor air is consistently humid. We offer a powerful dehumidifier from Aprilaire, that's easy to set up and access in tight spaces. This humidifier only needs a filter change once per year and has no inconvenient trays to empty, all while maintaining the capability to remove up to 95 pints of water per day.
To provide the first level of defense against basement leaks, you need to consider waterproofing your basement walls with the TFS Wall Encapsulation System. This vapor barrier stops your exposed block or concrete from soaking up water and can add value to your home by eliminating your wet basement problem. In concert with other basement sealing solutions, including a sump pump and dehumidifier, you can stop worrying about how moisture may be damaging your basement.
Get the
Best Basement Waterproofing
From The Foundation Specialists
Don't run the risk of declining indoor air quality, pollutants, and even structural damage associated with a wet basement. The Foundation Specialists has more than 20 years of experience helping homeowners like you find the right solution to keep their basements dry and safe.
Call TFS at 844-468-4674 or contact us online to learn more about basement waterproofing costs, benefits, and the process of waterproofing from the experts.  
Basement Problems Don't Get
Better With Time. They Get Better With TFS.