Foundation Repair, Crawl Space & Basement Contractor in Jeffersonville, IN
Foundation Problems
Don't Get Better With Time. They Get Better With TFS.
Charming views of the Ohio River are just one reason Jeffersonville residents enjoy their city, but that close proximity to water leads to heightened risk of moisture-related issues for foundations, concrete, basements, and crawl spaces. When signs of issues in these critical areas arise, taking action on repairs is imperative for preserving your home's value and maintaining a safe structure for all the home's inhabitants. The Foundation Specialists is proud to serve Jeffersonville residents, providing repair and preventative solutions with exceptional service.
Call 844.468.4674 or contact us online to learn more about how we can serve you.
Request Your Inspection Today!
"*" indicates required fields
Foundation
Repair Solutions
Repairing foundation issues can feel like an overwhelming prospect, but doing so swiftly is essential to preventing further damage that can endanger your home. At TFS, we strive to make this process as simple and straightforward as possible for you. Our team will find the source of the foundation issues in your Jeffersonville home and suggest one of our proven solutions, which include:
Take steps to restore home safety today by calling The Foundation Specialists for a free consultation on foundation repair in Jeffersonville.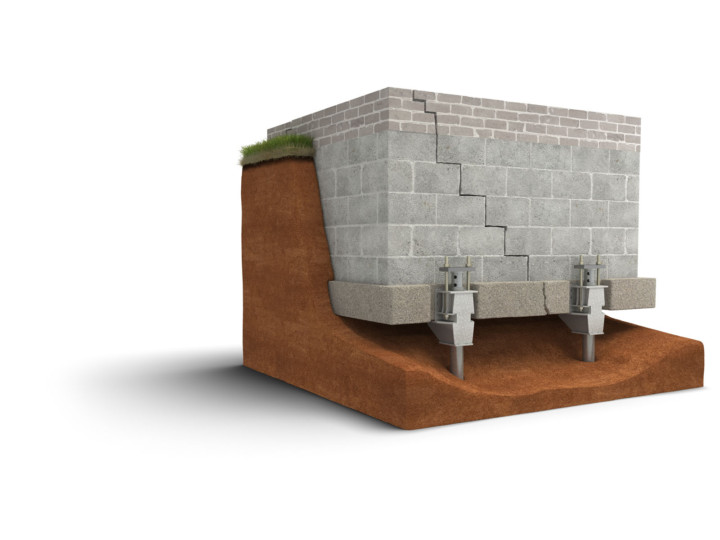 Concrete
Repair & Sealing
Nearly every home has some significant concrete elements, from paths to driveways, and concrete repair can often eliminate the need to replace expensive portions of your home or property. At The Foundation Specialists, we can lift and repair your concrete with:
After concrete repair, or as a preventative measure, ask us about SealantPro concrete sealing to protect your concrete for years to come.
Basement
Waterproofing & Repair
Basements in Jeffersonville require extra attention to the possibility of moisture buildup causing damage. If humidity and moisture are damaging your basement, ask about these solutions from The Foundation Specialists:
Whether your basement is finished or unfinished, it's important to be vigilant about moisture prevention. Call The Foundation Specialists at 844.468.4674 or contact us online to schedule a free inspection and consultation for wet basement solutions.
Few Jeffersonville homeowners want to spend time inspecting their crawl spaces due to the hassle and hard work of navigating the small, dark space. This can lead to undiagnosed crawl space issues that may lead to structural weakening and poor indoor air quality. The Foundation Specialists can help get your crawl space to a dry, safe state with these solutions:
Let us take care of the hard work, and schedule a free inspection and consultation for your Jeffersonville crawl space today.
Request a
Foundation Inspection
in Jeffersonville
Your foundation, concrete, basement, or crawl space are all critical elements of your home's structure, and fixing any issues fast will restore structural integrity and your peace of mind. With The Foundation Specialists, you can benefit from:
20+ years of repair and preventative solution expertise
Convenient, free, no-pressure estimates and consultations
An exceptional customer experience you won't forget
Make the proactive choice and call The Foundation Specialists today. Call 844.468.4674 or reach out online for answers to your questions and to schedule a consultation.
Additional Resources for Jeffersonville Homeowners