Foundation Repair, Crawl Space & Basement Contractor in Jasper, IN
Foundation Problems
Don't Get Better With Time. They Get Better With TFS.
The safety and comfort your family experiences in your Jasper home begins first with a sturdy and reliable foundation. Over time, however, the integrity of your foundation can be compromised due to improper construction, changes in soil composition, and age. Our team at The Foundation Specialists is here to address any weaknesses or inadequacies in your Jasper home's foundation, crawl space, or basement, so you can focus on living your life. 
Trust TFS with all your foundation repairs. We're available at 844.468.4674 or you can contact us online.
Request Your Inspection Today!
"*" indicates required fields
Foundation
Repair Solutions
Each aspect of your home's foundation is important to its overall performance. Even a small weakness can have detrimental impacts on your walls, doors, or windows. The Foundation Specialists are trained to recognize signs of soil erosion, flooding, improper drainage, sinking, and other problems that may indicate a weakened foundation. No matter the cause, we have the right foundation repair solutions for your home:
For all your home foundation repair solutions, contact TFS. Call 844.468.4674 or contact us online.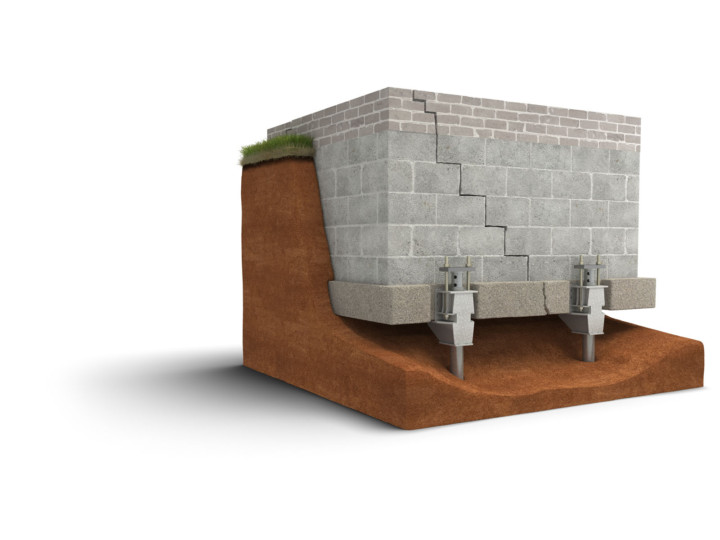 Concrete
Repair & Sealing
Your Jasper home's concrete driveway and paths face relentless exposure to weather, increasing their likelihood of being damaged over time. Broken and cracked concrete not only detracts from your home's curb appeal, but it can also lead to weaknesses in your home's foundation. With The Foundation Specialists' concrete sealing and repair services, you can address any concrete deficiencies and protect your home's exterior from further problems:
For all your concrete repair and sealing needs, trust our professional and experienced team. Call TFS at 844.468.4674 or contact us online to get started.
Basement
Waterproofing & Repair
Your basement is prone to excess moisture, which can lead to bowing or cracked walls, mold, mildew, cracked bricks, musty smells, and sticking doors and windows. That's why it's critical to waterproof your basement to prevent significant and expensive damage. With our basement waterproofing and repair services, you can fix problems that already exist, like basement leaks, and strengthen your home to avoid additional damage. Our basement services include the following:
GeoLock wall anchors
PowerBrace foundation wall support
Ensure your basement is protected from damage with our basement waterproofing and repair services. Call 844.468.4674 or contact us online to get started.
Crawl spaces in a home can be a great benefit to homeowners, as they increase storage and provide convenient access to electrical, plumbing, or HVAC systems. However, a wet crawl space is also an inviting spot for unwanted visitors like pests, mold, mildew, and bacteria. Trust our extensive crawl space services to repair and protect your home's valuable assets:
Protect your crawl space with TFS. We're available at 844.468.4674 or you can contact us online to request an estimate.
Request an Inspection
in Jasper Today
Foundation problems don't get better with time. They get better with The Foundation Specialists. Our experienced professionals are highly trained and can fix any foundation issue that arises with your Jasper home so you can get back to spending your time with your family. Our free, no-obligation consultations are designed to provide you with the information you need to make the best decision for your home's needs.
Get started with the experts at The Foundation Specialists by calling us at 844.468.4674 or contacting us online today.
Additional Resources for Jasper Homeowners