Foundation Repair, Crawl Space & Basement Contractor in Hazel Green, AL
Foundation Problems
Don't Get Better With Time. They Get Better With TFS.
Homeowners love Hazel Green for the beautiful Northern Alabama landscapes and peaceful small-town feel, but that peaceful feeling can evaporate in a hurry when something goes wrong with essential parts of your home's structure. From cracked foundations or concrete to moisture issues in your basement or crawl space, letting issues worsen only leads to problems down the line.
Call on The Foundation Specialists at 844.468.4674 or contact us online to learn more about your options for returning your home to a safe structural state.
Request Your Inspection Today!
"*" indicates required fields
Foundation
Repair Solutions
Are you noticing cracked bricks or walls, a leaning chimney, or having trouble with doors and windows sticking shut? These are all signs of foundation problems caused by settling, which will only get worse without professional intervention. TFS offers a full range of foundation repair solutions to solve any foundation issue:
Contact TFS for a free, no-obligation consultation to determine the best foundation repair option for your Hazel Green home.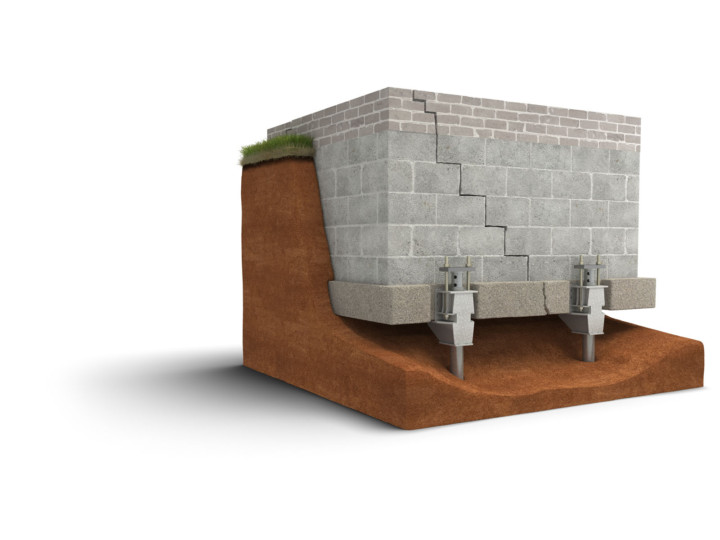 Concrete
Repair & Sealing
Sometimes, damage to concrete requires a full replacement — but oftentimes, concrete repair services are a viable option for keeping your concrete and saving on the cost of full replacement. Our concrete repair services in Hazel Green include:
These solutions will level your concrete, repair cracks, and guard against compression. We also offer SealantPro concrete sealing, to bring your concrete permanent protection against the elements.
Basement
Waterproofing & Repair
Basements in Hazel Green are susceptible to the humidity and moisture in the area, and basement repair is available to prevent water from entering and damaging your home. Our basement solutions include:
Contact TFS at 844.468.4674 the moment you spot any signs of water damage in your basement, so we can identify the best ways to keep your home secure against moisture.
Like basements, crawl spaces in Hazel Green need precautions against moisture incursion. The Foundation Specialists can help with:
A dry crawl space is essential for good indoor air quality and structural soundness, so don't wait to request your free crawl space evaluation from the TFS team.
Request an Inspection
in Hazel Green Today
The Foundation Specialists is the premier foundation contractor in Hazel Green for good reason. When you work with us, you'll benefit from:
Free, no-obligation consultations, estimates, and inspections
20+ years of industry success
Dedication to an exceptional customer experience
The TFS CareClub annual maintenance program
Preserve your home's integrity and protect your investment by getting foundation, concrete, basement, and crawl space issues resolved effectively.
Call The Foundation Specialists today at 844.468.4674 or request your free consultation online.
Additional Resources for Hazel Green Homeowners