Trusted Waterproofing and Foundation Specialists in
Lewisburg, TN
"Braxton and Dalton came out to make a repair and was very professional and answered all my questions."
The Foundation Specialists provides expert structural and foundation repairs, concrete repair and sealing, basement waterproofing and repair, and crawl space services that help you maintain a secure foundation and a safe home. When you need foundation repair or waterproofing services in the Lewisburg, TN area, you can count on TFS. Our professional team has the knowledge and experience you need to ensure your home stands the test of time!
Good work and efficient service! Excellent customer service as well!
Read More »
Braxston and Landon serviced the poly-lifting of my sunken garage floor. They were communicative, efficient,…
Read More »
I have enjoyed working with the team at TFS. From the initial meeting, Aaron was…
Read More »
Request Your Inspection Today!
"*" indicates required fields
Foundation
Repair Solutions
TFS's foundation repair services correct any problems your home's foundation might be experiencing. We employ a broad range of industry-leading repair methods, including:
Foundation pier and beam
Push piers
Helical piers
Geo-lock wall anchors
Carbon armor wall stabilization
And more
We offer permanent solutions for your home's foundation problems, including foundation crack repair. Our years of experience as the Hendersonville area's leading foundation contractor ensures you get the foundation fix you need to correct everything from uneven and sloping floors to foundation heave and interior and exterior wall cracks.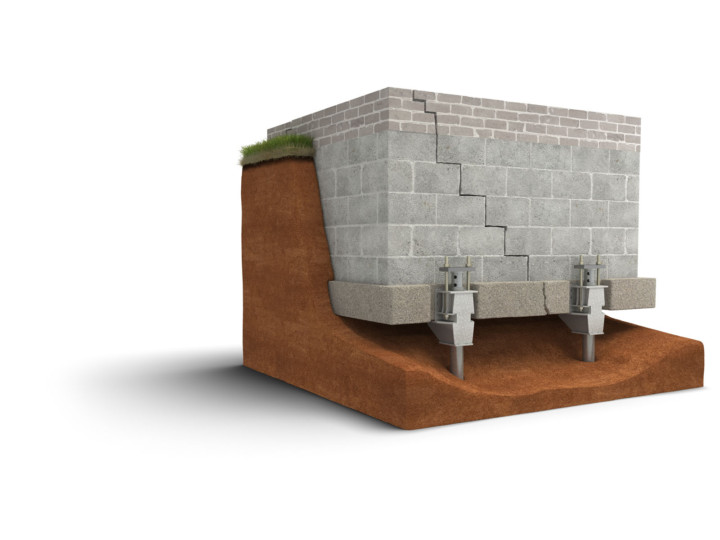 Concrete
Repair & Sealing
Ripping out and replacing concrete can be time-consuming and expensive. Concrete sealing, repair, and replacement services can save you time, money, and stress.
We offer only premium concrete repair solutions that ensure long-lasting results:
Concrete driveway sealer
Concrete crack repair
Concrete crack sealer
Garage floor sealer
Filling cracks in driveways
We have the knowledge and skill to fix any concrete problem, big or small!
Basement
Waterproofing & Repair
Our basement repair and waterproofing services make your home stronger than the day it was built! Does your basement exhibit any of these signs of damage?
Damp walls
Bowing walls
Foundation or wall cracks
Mold and mildew
A musty odor
Cracked brick
Sticking doors or windows
Cracked interior walls and door frames
These are all signs of foundation and water intrusion. 
At TFS, we believe no homeowner should have to deal with a wet basement. We use products and services like concrete floor sealer, basement sealer, and basement leak repair to keep water out of your basement for good.
Many homeowners ignore their crawl spaces, but a damaged crawl space can have a detrimental effect on your home, including mold growth, rotted floor joists, and more. TFS provides crawl space services, including crawl space encapsulation, to manage any problem you might have. Our crawl space repair solutions include:
Waterproofing crawl spaces
Creating a crawl space vapor barrier
Wet crawl space repair
Many customers may ask, "Why do I need to fix my crawl space?" There are many reasons, and the all boil down to the fact that having a sealed crawl space creates a safe and healthy home environment. And who doesn't want that?
Request An Inspection
in CITY Today
Ready to learn why TFS is your best choice for structural and foundation repairs, concrete repair and sealing, basement waterproofing and repair, and crawl space services?
With nearly 25 years of service and countless 5-star reviews, we're the contractor of choice for anyone in the Hendersonville area looking for quality foundation and concrete repair services.
We offer:
Free, no-obligation consultations
Custom proposals
The TFS CareClub annual maintenance program
Personalized service designed to build long-term relationships
Remarkable customer experiences
Financing options
Contact The Foundation Specialists online or call us at 844.468.4674 to schedule a comprehensive inspection and learn how we're redefining the industry one job at a time!
Additional Resources for CITY Homeowners