Foundation Repair, Crawl Space & Basement Contractor in Goodlettsville, TN
Foundation Problems
Don't Get Better With Time. They Get Better With TFS.
As an attentive homeowner, you may be concerned about the sagging floors, cracked basement walls, and musty odors in your home. These are signs of foundation issues that require your attention. That's where The Foundation Specialists can help.
We are a reputable foundation contractor in Goodlettsville, TN. Our team will tell you the truth about the condition of your home, recommend the most cost-effective repairs, and complete the work exactly as we say we will. In fact, our crew won't leave the job site without your approval. By doing it right the first time, we'll ensure you spend less time repairing your home and more time enjoying it!
Foundation
Repair Solutions
Cracked exterior brick walls, hard-to-open windows and doors, and sloping floors are signs of a settling foundation. Without
foundation repair
, you could face bigger problems later on, including poor structural integrity. Here's the technology TFS uses to perform comprehensive house foundation repair:
If you see foundation cracks or other signs of foundation damage, don't wait to have the problem repaired. TFS can put your mind at ease with effective solutions that make your home stronger than the day it was built.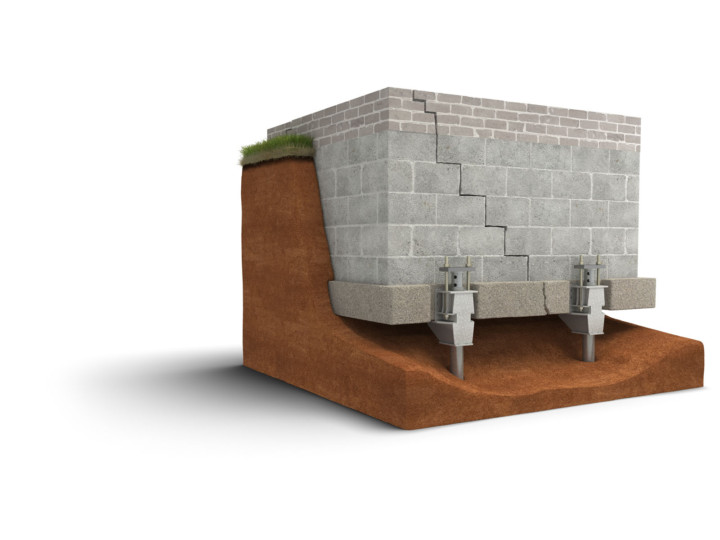 Concrete
Repair & Sealing
Ripping out and replacing concrete can be expensive and time-consuming. Fortunately, The Foundation Specialists offers
concrete crack repair and concrete sealing
to restore the structural integrity of damaged concrete slabs. Here are the techniques we use:
Contact TFS
for more information about filling cracks in your driveway, lifting sidewalk slabs, and sealing concrete garage floors.
Basement
Waterproofing & Repair
The basement is an often-underappreciated part of Goodlettsville homes. If you struggle with damaged basement walls or keeping your basement dry, don't ignore the problem! The Foundation Specialists can provide the solutions you need using the following technology:
Our solutions will keep your basement dry and structurally sound. Call 844.468.4674 for a free
basement leak repair
estimate today.
You may not give your crawl space much thought, but it can affect your home's comfort, air quality, and structural stability more than you realize. That's why you should check it periodically for evidence of moisture intrusion, including mold growth and wood rot. Then, turn to TFS for the following
crawl space repair solutions
in Goodlettsville:
Don't let water, mold, and rot threaten your crawl space —
contact TFS
for a no-obligation crawl space repair estimate.
Request an Inspection
in Goodlettsville Today
When you meet with The Foundation Specialists to address your concerns, you'll learn right away what repairs your home requires. We promise to do right by you, never cutting corners or tacking on unexpected fees. When we're finished, you'll enjoy renewed peace of mind, knowing your home is safe and structurally sound.
Contact The Foundation Specialists at 844.468.4674 for a comprehensive foundation inspection today!