Foundation Repair, Crawl Space & Basement Contractor in Dickson, TN
Foundation Problems
Don't Get Better With Time. They Get Better With TFS.
When was the last time you had your foundation, crawl space, or basement walls checked? These fundamental components of your home's structure can slowly degrade over time, leading to symptoms like stuck windows and doors, musty indoor air, and insect infestations. The Foundation Specialists is the team to turn to fix your foundation problems! We have over 20 years of experience as a foundation contractor in Dickson.
The Foundation Specialists are here for you! Call us at 844.468.4674 or contact us online for your free foundation inspection and repair estimate.
Request Your Inspection Today!
"*" indicates required fields
Foundation
Repair Solutions
No one wants to hear they have foundation problems. Luckily, TFS offers multiple affordable solutions to address foundation cracks and other damage, restoring your peace of mind in the process. Our industry-leading foundation repair techniques include:
For reliable foundation crack repair in Dickson, call The Foundation Specialists at 844.468.4674. We'll make your home stronger than the day it was built.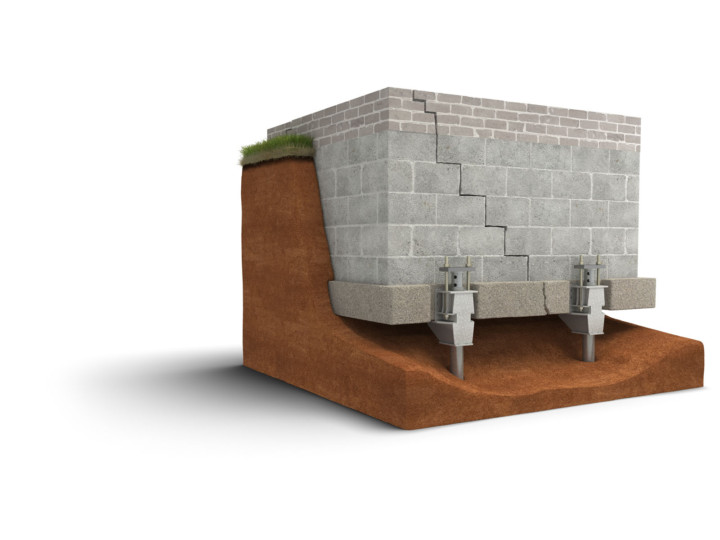 Concrete
Repair & Sealing
Concrete is affordable and versatile, but years of exposure to the elements can cause cracking, pitting, and heaving. Turn to TFS for concrete crack repair and concrete sealing. Our solutions are far more affordable than concrete replacement. We offer:
For help filling cracks in the driveway, leveling sidewalk slabs, or applying garage floor sealer, contact The Foundation Specialists.
Basement
Waterproofing & Repair
Basements serve as useful storage and living spaces, but their underground construction poses some challenges. High humidity, flooding, and poor draining in the surrounding soil make it difficult to keep your basement sealed and dry. Luckily, TFS is here to help. Our basement leak repair and prevention methods include:
Tired of dealing with a perpetually wet basement? Call The Foundation Specialists at 844.468.4674 to request a no-obligation consultation.
Most crawl spaces are dark, damp, and uninviting. Even if you never venture down there, the crawl space has a surprisingly significant impact on your home's structural integrity and air quality. Preserve both with crawl space waterproofing and repair from TFS. We'll fix your crawl space with these solutions:
Don't let mold, insects, and rot threaten the integrity of your crawl space — contact TFS for a free crawl space repair estimate.
Request a
Foundation Inspection
in Dickson
Foundation repairs are some of the most important decisions you'll ever make, so it's critical to team up with the right service provider. At The Foundation Specialists, we believe in a world where foundation contractors build long-lasting relationships with their customers. We give homeowners the information they need to know about their foundation and the power to proceed with the recommended fix. Our industry-leading solutions are designed to be permanent, so you can spend less time repairing your home and more time enjoying it.
To speak with a foundation repair expert about your concerns, please contact FTS online or call us at 844.468.4674 today.
Additional Resources for CITY Homeowners