Foundation Repair, Crawl Space & Basement Contractor in New Hope, AL
Foundation Problems
Don't Get Better With Time. They Get Better With TFS.
The tight-knit town of New Hope is home to a good number of houses that have foundation issues, but the small population means homeowners often don't know where to turn when they discover signs of issues with crucial structural elements. The experts at The Foundation Specialists are proud to provide New Hope homeowners with the essential information they need to make critical repairs to their foundations, concrete, basements, or crawl spaces.
Call us at 844.468.4674 or send a message through our online form to schedule a free evaluation for your home. 
Request Your Inspection Today!
"*" indicates required fields
Foundation
Repair Solutions
Discovering foundation issues in your home is always unsettling and can generate a lot of stress. At TFS, we're dedicated to providing the right information to help you make the right decision on foundation repair solutions, which include:
Schedule a free, no-obligation evaluation of your New Hope home foundation today by calling TFS at 844.468.4674 or contacting us online.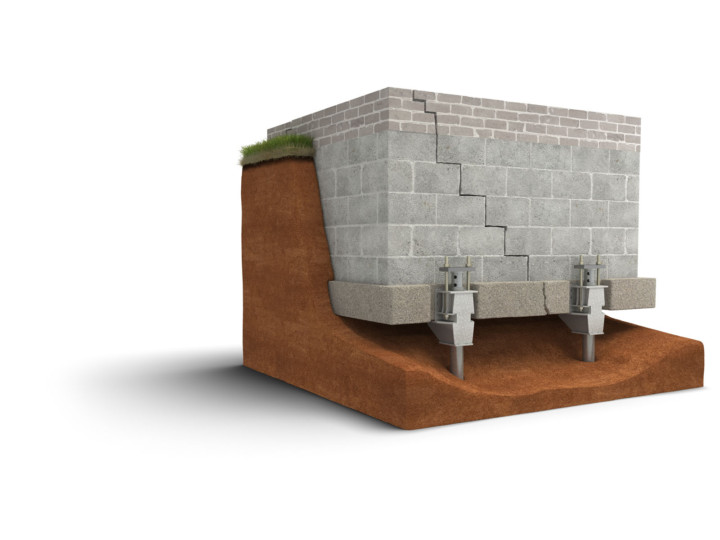 Concrete
Repair & Sealing
Damaged concrete is unsightly and can even be unsafe, but you don't always have to worry about replacing it. Concrete repair is often an effective and affordable alternative, which is why we offer:
To protect your concrete for the future, consider SealantPro concrete sealing, which will protect your concrete against future New Hope weather and general wear and tear.
Basement
Waterproofing & Repair
Both finished and unfinished basements are common in New Hope, and so are moisture problems that can result in water damage. Repairing present damage and preventing future moisture issues is essential, so TFS offers:
We offer New Hope residents free inspections and consultations so you can make an informed choice on how best to defend your home from water damage.
Call TFS at 844.468.4674 if you find any evidence of moisture in your basement.
A wet crawl space is a recipe for mold, infestation, and structural damage. TFS can help you take appropriate measures to fix water damage and waterproof your crawl space, including:
There's no need to panic about evidence of crawl space moisture problems. The Foundation Specialists can determine the source of the issue and walk you through the most effective options for your budget, so contact us for a swift resolution to your New Hope crawl space problems.
Request a
Foundation Inspection
in New Hope
When it comes to foundation and other structural home issues, The Foundation Specialists can serve New Hope homeowners better than any competitor. We've earned our reputation as Northern Alabama's leading foundation company through a combination of:
Unwavering commitment to customer experience and satisfaction
Free, no-stress consultations and transparent pricing
More than 20 years of proven quality
Let us make your repair and waterproofing experience one of a kind. Call The Foundation Specialists today at 844.468.4674 or get the process of protecting your New Hope home started online.    
Additional Resources for New Hope Homeowners