Foundation Repair, Crawl Space & Basement Contractor in Franklin, TN
Foundation Problems
Don't Get Better With Time. They Get Better With TFS.
Most foundation problems are water-related. Too much water and the soil swells; too little, and it shrinks. Either situation can cause problems with your home's foundation, particularly when the shrinkage or swelling is concentrated in one area.
When you need foundation repair or waterproofing services for your Franklin, TN-area home, The Foundation Specialists can help. There's no foundation problem our skilled team can't handle!
Do you need foundation, crawl space, or basement waterproofing or repair services at your Franklin, TN, home? Call TFS at 844.468.4674 to schedule a free, no-obligation consultation.
Foundation
Repair Solutions
Most homes develop creaking and squeaking noises over the years, and some older homes form sloping floors and uneven walls. But if your house has windows and doors that don't close correctly, spongy wood issues, or "saggy" floors, you might be dealing with a foundation problem. And the longer you wait to address these issues, the greater the chance of water damage, mold growth, and wood rot.
TFS' industry-best foundation repair services include:
No matter what foundation problem you encounter, our skilled technicians can deliver the fix you need, including foundation crack repair.
TFS offers the best solutions for all your home's foundation problems. Call us at 844.468.4674 to schedule a no-obligation consultation today!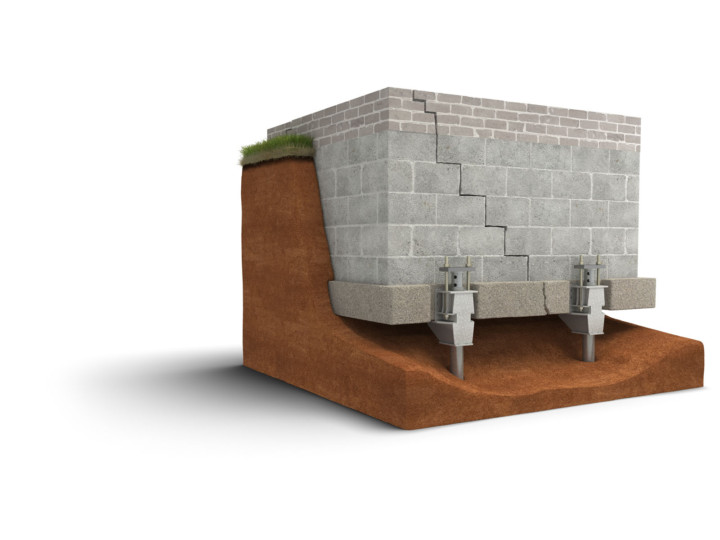 Concrete
Repair & Sealing
Have cracks recently shown up in your concrete slab, walls, or floor? They're often the first sign of risky issues like foundation damage, erosion, and drainage problems. TFS' concrete sealing, replacement, and repair services save you money and time, and our concrete repair solutions deliver lasting results.
We offer:
Concrete driveway and garage floor sealing
Concrete crack repair
Driveway cracks filling
Concrete crack sealer
Our solutions are also ideal for addressing wear and tear from vehicles and weather, raised blocks caused by tree roots, and cracking and eroding cement.
Basement
Waterproofing & Repair
Common indications your home's foundation has a problem caused by a plumbing leak or water intrusion are block and mortar cracks. Our basement repair and waterproofing services cover inspecting and identifying the source of basement cracks and fixing the problem permanently.
If your basement exhibits any of these signs, you're likely dealing with water intrusion and foundation damage.
A musty odor
Mold and mildew
Damp walls
Bowing walls
Cracked brick, interior walls, or door frames
Foundation or wall cracks
Sticking windows or doors
Basement waterproofing is a job some DIYers can safely handle. However, basement wall repair is best left to a professional foundation contractor, as they have the tools and products needed to solve the problem for good.
Customers sometimes ask us, "Why would a crawl space need repair work?" The answer's simple: Properly sealed crawl spaces are essential to a safe and healthy home environment.
Crawl space humidity has been an issue for Tennessee homes for decades, causing moisture to condensate on multiple surfaces and sometimes leading to problems like pest infestation, mold growth, and even rotted floor joists.
Our crawl space solutions include:
Request an Inspection
in Franklin Today
TFS has provided Franklin, TN, homeowners with outstanding foundation repairs, basement waterproofing, and concrete repairs and sealing for more than 20 years. We're fully equipped to solve all your home's foundation issues permanently and offer:
A free, no-obligation consultation
Customized proposals
Personalized services that foster long-term relationships
And when you invest in our TFS CareClub annual maintenance program, you can rest easy knowing your systems are properly maintained!
Ready to schedule an all-inclusive foundation inspection at your Franklin, TN, home? Contact The Foundation Specialists today at 844.468.4674 and you'll quickly discover why so many happy customers have chosen us as their preferred foundation contractor!